We are always trying to improve our events and look at opportunities to organise new and interesting races.
Recently we ran a test-style 3 hour Enduro Duathlon at High Lodge. This was great fun to organise (and meant I got to play in the forest whilst working out the routes).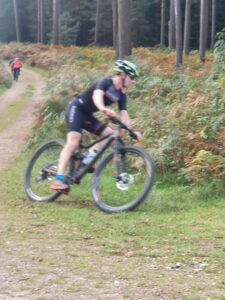 Whilst we only had 20-odd entrants they more than made up for their number by the effort everyone put into what was really quite a challenging event. In fact, we were not entirely sure we'd find sufficient people crazy enough to make it worthwhile, but we were wrong! Participants could complete as many laps of the 2.5k run and 6.5k bike loops as they wanted/could until the time ran out…my legs are hurting just thinking about it.
Seems like everyone really enjoyed it though, so this is something we will look to develop for next year where we hope it becomes a well established and well supported event.
Congratulations to everyone who took part and especially our male and female winner. See the full results here.
What else do we have planned?
Well, quite a lot really. Firstly we have a more competitive off-road duathlon planned for March. It's going to be a bigger set-up than pur regular events with chip timing and bike racking as well as a more challenging route, but still very accessible.
Our monthly Go Tri duathlons at High Lodge are the perfect preparation for March's 'Big Off-Road Duathlon' (we haven't come up with a name yet!). Watch out for more details soon.
Whilst not a new event, Stradbroke Triathlon returns to a 2-day format on May 14th and 15th with the junior aquathlon on the Sunday afternoon too. With a short pool swim, scenic 17km bike loop and an off-road run this is a lovely event for first timers and those wanting to test their fitness before taking aim at other events during the Tri season. More details here.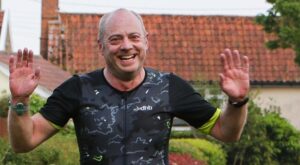 We are also planning to run an off-road sportive or challenge-style ride next winter which should be awesome fun. There will be different distance options, so there should be something suitable for everyone.
We've got lot's of other ideas, but hopefully that gives you a flavour of what's happening over the next 12 months.
Iain