With course recce's, risk assessments to write and ensuring we had all the correct signage set-up and ready to go it certainly created plenty of extra work, but we really enjoyed launching the new summer duathlon series recently.
Numbers were fairly low for the first of the 4-race series starting on 6th June and ending on 5th September (the other dates are 11th and 25th July). Regardless it seemed like everyone really enjoyed themselves and we did too.
We were using a brand new course for the first time. It's not super-technical, but does provide a bit more challenge than the winter route. There are some sandy trails and even a few little hills! The over-whelming feedback from those who participated is that it was 'great fun' and an 'awesome' course…we'll take that!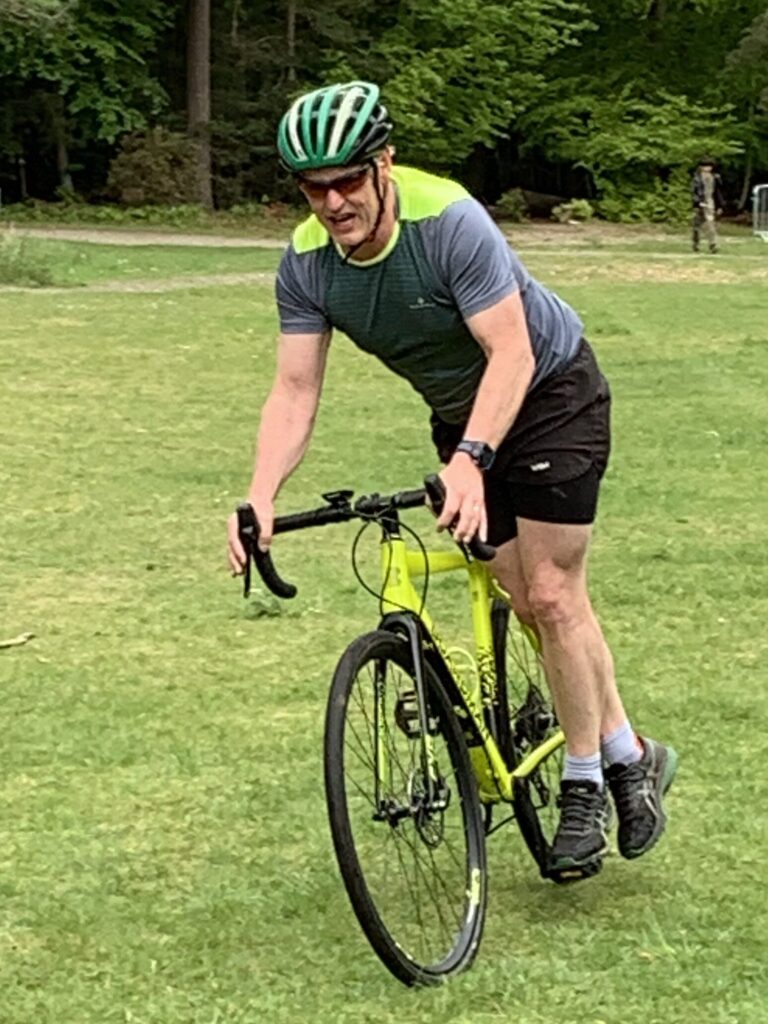 Well done to all those involved with results here.
Also, a big thanks to our Hi-Vis Heroes making everything work smoothly as usual.
Fancy getting involved? Well, the next event on 11th July is coming up fast. You can find out more and enter here.
These events are perfect for those new to mult-sports or for those who want a shorter event to spice up their training.
Oh, and don't forget you can claim your series award if you complete 3/4 Summer Series events!
Iain & Jill
Can But Tri