Festive Duathlon (08/12/19)
There was a fair wind blowing when we got up at 6am ahead of our festive duathlon last weekend. However by the time we arrived at High Lodge to check the course and get organised the weather had significantly improved. In fact, it was actually quite pleasant in the winter sun that greeted the 36 competitors that hadn't been put off by the prospect of a potentially very breezy event.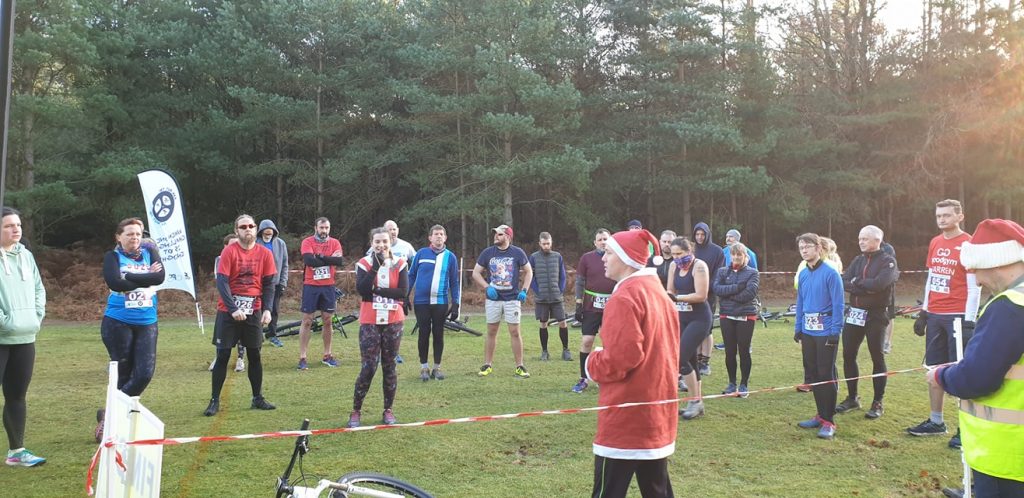 Race briefing was given by Santa himself with the fancy dress competition decided just before the start. It was a close run thing with (No. 10) taking the first prize of a free race entry and (No. 20) winning a cycling cap from our friends at Tri Harder that happily matches the new bike he bought from them recently!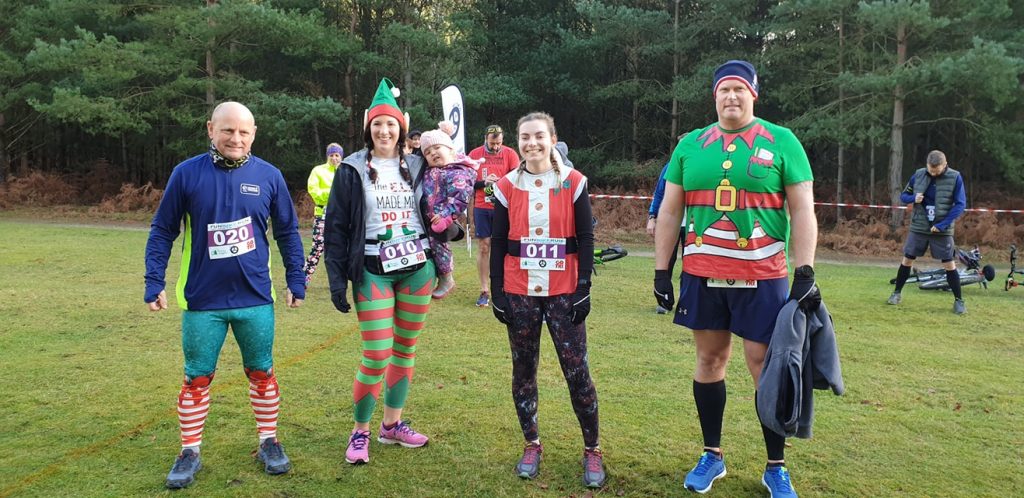 The athletes were greeted at the finish by not only our friendly volunteers and Santa's (borrowed) canine friend Lola, but also with hot spiced apple and non-alcoholic mulled wine, mince pies, chocolates, biscuits and some energy samples from the Kendal Mint Company – a veritable feast!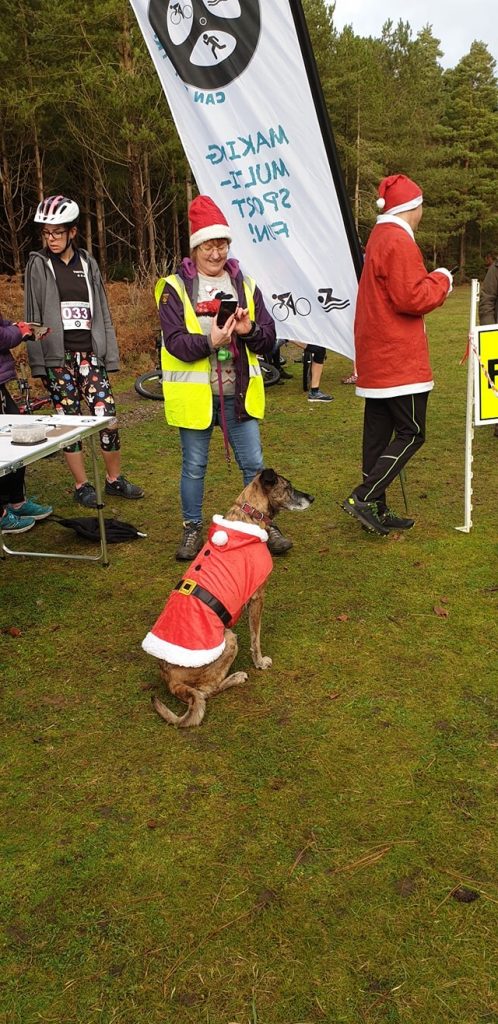 There were some great performances all round again this month. Nat Chandler was fastest lady in 42:23 and Tom Corke was quickest of the men in just under 38 minutes. Full results can be found here.
Thanks again to our volunteer team who kept everything running like clockwork as usual.
This was our last event of what what has been Can But Tri's first year. We are really looking forward to 2020 now with plenty of events already open for entries!
See our events pages or our facebook page for more info, but next up is the 4th Go Tri duathlon in the series and a team duathlon relay on the 12th January.
Iain and Jill
Can But Tri Events Team