Go Tri Duathlon Race 3 & Children's Bike-Run Challenge (17/11/19)
The third race in the duathlon series took place on Sunday 17th November with the event sold out over two weeks beforehand. 64 competitors made it on the day, which is the highest number to date. They were rewarded with brilliant sunshine and dry conditions after what has seemed like endless rain over recent weeks!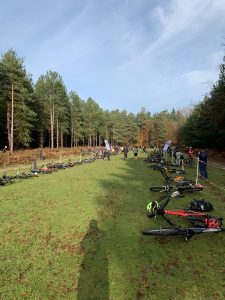 Peter Aldred (Tri-Anglia) posted the fastest time of the day in a time of 35:47 and by a happy coincidence was also the first name on the results sheet, which are ordered alphabetically for these events. The fastest lady this month was Samatha Godden in 40:04.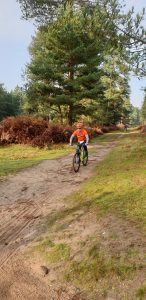 As with previous rounds we saw many people taking on their first multi-sport event, so a big well done to you guys as well as all of the other participants!
Whilst the duathlon competitors had a relaxing Sunday afternoon (possibly!), we were preparing for the Children's Bike-Run Challenge. This meant a change of course to ensure we could keep the kids in sight and safe at all times, further complicated by varying distances depending on age.
There was some great racing by the 41 children involved. The 8 year old group covered 1km on the bike and 400m on two feet whilst our 9-14 year old's had a 3km cycle and a 1km run to complete.
For many the under 8's event was the highlight of the day. They all seemed to really enjoy taking part and receiving their finisher medals, with our youngest little person being just 3 year's old, using a balance bike and being accpanied by mum.
They all put in a great effort and showed a lot of determination. Who knows – perhaps one or two will go on to greater things in the future.
Once again, a massive thanks to our team of Hi-Vis Hero's who were awesome as always. Thanks to Tri Harder's Ben and Georgie for supporting the Children's event and providing some spot prizes too.
Results from all of the days races can be found here: https://canbuttri.co.uk/results-archive/
Next up we have our Christmas-themed duathlon on 8th December with prizes for the best fancy dress outfit. More info here.
Iain & Jill
Can But Tri Events Team