EVENT INFORMATION
Stradbroke triathlon is the perfect introduction for those new to the sport as well as for more experienced competitors looking for an early season race.
The triathlons include a short pool swim,  rural cycle and an off road run to finish.
This event is suitable for those 15+ as of 31st December in the year of the race.
There's also a junior aquathlon (swim-run) events over varying distances for children and young people aged 8-16 on the Sunday afternoon, so this really is a great event for all the family!
Location
Stradbroke Swim & Fitness Centre
Wilby Road
Stradbroke
Suffolk
IP21 5JN
Registration Opens
Sat 14:15pm / Sun 06:30am
Race Briefing 
Sat 15:40pm / Sun 08:15am
Start Time
Sat 16:00pm / Sun 08:30am
Prize Giving
Sat: 18:30pm / Sun 11:30am
During the swim you will start by swimming up one side of the first lane and down the other before dipping under the lane rope. You will continue this process until  you reach the far side of the pool and exit the water to move into transition.Click here for the swim route.
The bike leg will take you out on a single 17km loop around the gently rolling Suffolk lanes. The roads are very quiet and scenic.  There will be route signs and marshals in place to guide you as you tick off the kilometres. Click here for the cycling route.
The run is a flat 3km's and comprises 2 laps using the playing fields adjacent to Stradbroke Swim & Fitness Centre and the headland of surrounding arable fields (no access to the latter prior to race day). Signage and marshals will be in place to guide you.
Charity
We are proud that Stradbroke triathlon will again be be supporting Suffolk Accident Rescue Service (SARS).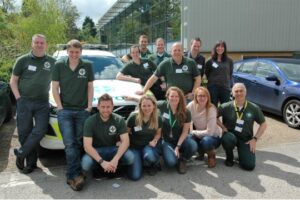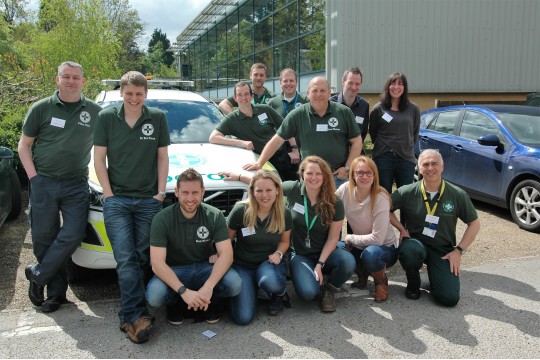 SARS volunteers provide a vital service in assisting the East of England Ambulance Service with medical emergencies whether that be at the roadside or in the home.
They do not receive any central funding and are reliant on donations to support their work.
If you would like to fundraise or support SARS in any way please contact Ben Hall as follows: -
Tel: 07591061144
Email: fundraise@sars999.org.uk